朱春辉
---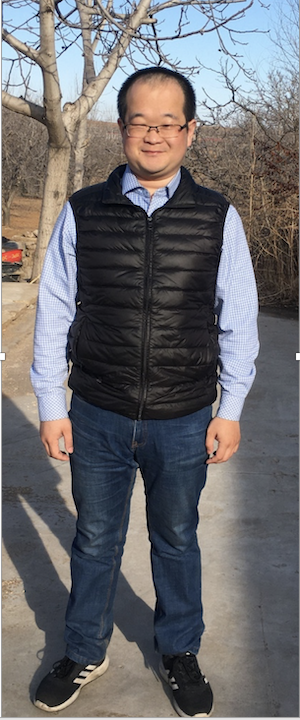 教育经历:
2007.9-2011.6:邢台学院物理学专业学习,获理学学士学位
2011.9-2014.6:河北师范大学凝聚态物理专业学习,获理学硕士学位
2014.9-2017.9: 南京大学电子科学与技术专业学习,获工学博士学位
研究方向:
超快透射电子显微技术的发展及应用、超快光物理
兴趣领域:
超快电镜技术的发展
材料中的超快过程
光与物质的相互作用
主要学术论文:
1. Chunhui Zhu#*, Dingguo Zheng, Hong Wang, Ming Zhang, Zhongwen Li, Shuaishuai Sun, Peng Xu, Huanfang Tian, Zian Li, Huaixin Yang, Jianqi Li*, Development of analytical ultrafast transmission electron microscopy based on laser-driven Schottky-field emission, Ultramicroscopy 2020, 209: 112887.
2. Chunhui Zhu#, Fengqiu Wang#*, Yafei Meng#, Xiang Yuan, Faxian Xiu*, Hongyu Luo, Yazhou Wang, Jianfeng Li*, Xinjie Lv, Liang He, Yongbing Xu, Junfeng Liu, Chao Zhang, Yi Shi, Rong Zhang, Shining Zhu, A robust and tuneable mid-infrared optical switch enabled by bulk Dirac fermions, Nature Communications, 2017, 8: 14111.
3. Chunhui Zhu, Xiang Yuan, Faxian Xiu, Chao Zhang, Yongbing Xu, Rong Zhang, Yi Shi, Fengqiu Wang*, Broadband hot-carrier dynamics in three-dimensional Dirac semimetal Cd3As2, Applied Physics Letters, 2017, 111: 091101.
4. Chunhui Zhu, Yujie Liu, Jieying Xu, Zhonghui Nie, Yao Li, Yongbing Xu, Rong Zhang, Fengqiu Wang*, Bandgap renormalization in single-wall carbon nanotubes. Scientific Reports, 2017, 7: 11221.
5. Chunhui Zhu, Zhuangzhi Li*, Heping An, Guide Tang, Denglu Hou, Enhancing the Thermoelectric Properties of Ca3Co4O9 Thin Films by the Addition of a Nanoscale NbNx Second Phase, Journal of Electronic Materials, 2014, 43(9): 3666-3671.